Happy New Year!  Here's my favorite albums of 2016.  I'm kind of a freak for punk rock, so to avoid a list made up mostly of that I decided to make three lists: Top 20 (non-punk) albums of 2016, top 20 punk rock/punk adjacent albums of 2016 and Top 5 local Twin Cities albums of 2016.
20 Favorite (Non-Punk) Albums of 2016
20) Katy Goodman & Greta Morgan – "Take It, It's Yours"
This is a side-project of Katy Goodman of La Sera and Greta Morgan of The Hush Sound.  It's all cover songs from bands like Bad Brains to The Replacements to Billy Idol.  The arrangements are so sparse and nice that for many songs it's the first time I actually understand the lyrics.  It's punk rock you can sleep to.  (It's not punk rock.)
19) Frankie Cosmos – "Next Thing"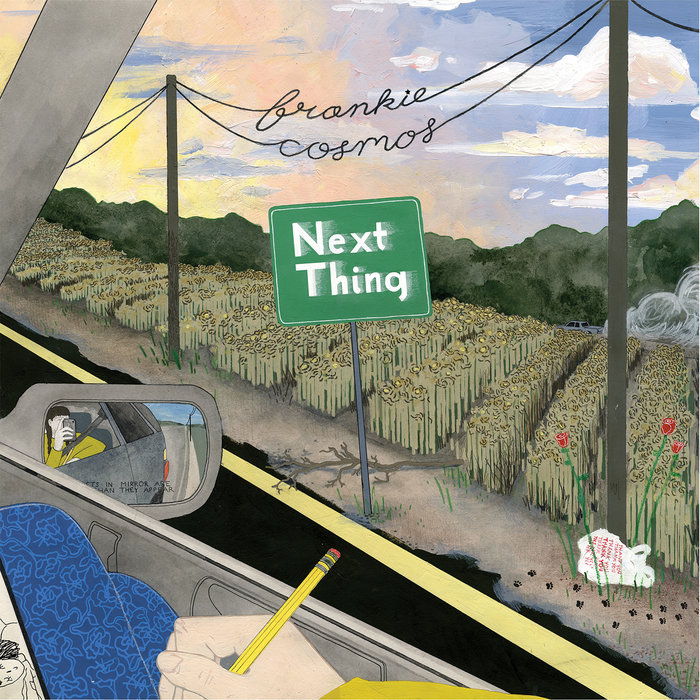 Jangly indie rock with a song about a dog.  Can't go wrong with that.
18) The Men – "Devil Music"
The Men can't make up their mind what they sound like.  They've put out six albums in six years and at first they sounded like an SST band, then kind of like the good Foo Fighters, then Neil Young and now they sorta sound like the Stooges.  It's like having a friend with split personalities, but they're all good dudes.
17) Saul Williams – "MartyrLoserKing"
This dude is kind of hard to peg into a genre.  It's kind of funk, rap, R&B, but mostly just weird and direct and poignant.  Check out the video below if you want to hear Curtis Mayfield mixed with Pan's Labyrinth.
16) A Tribe Called Quest – "We Got It From Here…Thank You 4 Your Service"
The dorky, bald, late-30s white guy hip-hop choice for album of the year!  It's not their fault I like them.
15) Nothing – "Tired Of Tomorrow"
I generally hate shoegaze because 95% of it sounds like Robert Smith falling asleep on the toilet.  But these guys have enough spunk in their step to keep me awake on the john.
14) David Bowie – "Blackstar" 
Most people have this one higher up in their list.  I really, really appreciate the art and genius of how he released a death album days before he died and the symbolism and all that but a few of the songs sound a little too Weather Channel for me.  "Blackstar" and "Lazarus" are two amazing album openers though.  RIP David Bowie.
13) Dinosaur Jr. – "Get A Glimpse Of What Yer Not"
There are two things that Dinosaur Jr. and J. Mascis do well year in and year out: Putting out solid-ass albums and looking more and more like a member of the Malfoy family.
12) Death Grips – "Bottomless Pit"
Is this hip-hop?  Hell, I don't know.  All I know is it sounds like the kind of music they play in a movie where the main character walks into a bar full of scary people doing scary things and that's the best kind of music.
11) Drive-By Truckers – "American Band"
I would take a large wager that these guys are the only southern rock band from Alabama to ever write a pro-Trayvon Martin song.
10) Youth Code – "Commitment To Complications"
There are two bands that I've never minded if people rip-off, because it always sounds so good: The Ramones and Black Sabbath.  I guess you can add Ministry to that list because holy shit this guy and girl sound like Ministry and it's awesome.
9) James Hunter Six – "Hold On!"
No middle-aged white guy from England has any business playing 60s/70s style soul and sounding this good.  Damn!
8) Lucinda Williams – "Ghosts Of Highway 20"
Lucinda Williams kind of sounds more and more like she has a gobstopper in her mouth as the years go by but man is she a beast.  As legit as it comes.
7) Childish Gambino – "Awaken, My Love"
I'll be honest, there's some filler on this album.  But the songs that are good are SO GOOD that it makes it so worth it.  "Redbone" in particular is good enough to raise Prince from the dead out of anger that Childish Gambino (aka Donald Glover) put out a better song than the he had in 15 years.
6) Michael Kiwanuka – "Love & Hate"
Just a beautiful, beautiful album.  The album opener "Cold Little Heart" sounds like Funkadelic's "Maggot Brain" meets Bill Withers with a modern twist.  And he can really play guitar too.  This dude should be huge.
5) Weezer – "Weezer (The White Album)"
Listen, I'm just as surprised as you that Weezer put out an awesome album in 2016 after a decade and a half of total garbage.  A cooler person would listen to it privately and refuse to admit it in public, but I've never been cool.  Just ask all the girlfriends I didn't have in high school.
4) Car Seat Headrest – "Teens Of Denial"
Matador's Great Hope!  Will Toledo is supposed to be the next big thing in 90s-style indie rock and so far it sounds like he is accomplishing it.  Sounds like Archers Of Loaf fronted by Beck singing.  I'm pretty sure Toledo was conceived at a Superchunk concert in 1993.
3) Charles Bradley – "Changes"
Charles Bradley has a cooler backstory than you.  He made a living for decades as a James Brown impersonator named "Black Velvet" before he got discovered randomly and given his own band.  He plays almost all originals now, except this amazing cover of Black Sabbath's "Changes".  Black Sabbath are legends, but he makes Ozzy Osbourne sound like Urkel in comparison on this song.
2) Leonard Cohen "You Want It Darker"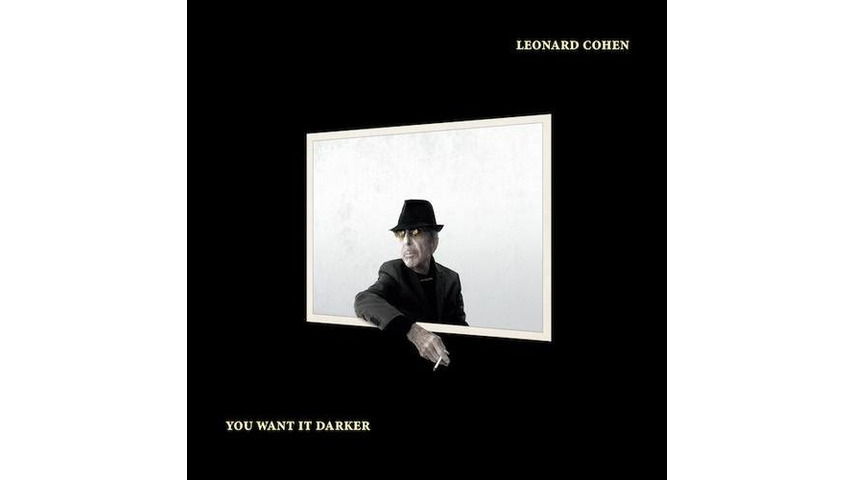 I've been hot or cold on Leonard Cohen for most of his catalogue. I love his 60s and 70s stuff.  Then in the 80s/90s/00s he sounded like he was talking over a demo setting on a casio, but then he'd write "Hallelujah" in that period and it confused me.  There is no confusion on this album.  This is an album about him dying.  It's dark (duh), melodic and humbling.
1) Nick Cave & The Bad Seeds – "Skeleton Tree"
2016 was the year of the death album. Nick Cave wrote parts of this album before his 15 year old son fell off a cliff and passed away, but his presence is all over it.  There are coincidental, uncanny parallels in the lyrics "You fell from the sky and crash landed near the river Adur" and parts that he recorded after the death where he sounds like he barely has the ability to speak, much less sing.  It's a heart-wrenching album that I can only listen to alone and in the dark.
20 Favorite Punk Rock/Punk Adjacent Albums Of 2016
(When I first got into punk back in 1994, I caught the tail end of punk just being punk.  Sure there were categories but it was all under the same umbrella.  If you were a fan of one kind of punk you probably liked the other kinds of punk.  Now everything is all fragmented into scenes that don't mix.  Screw that.  I still consider punk a broad genre and thus the "punk adjacent" label.  You'll see emo, ska, hardcore, PUNK punk and more on this list.  It's all punk to me.)
20) Tacocat "Lost Time"
It's the same word spelled both ways!  This is like jangly indie rock if it were played at double speed.
19) Culture Shock "Attention Span"
Dick Lucas of Subhumans fame's latest band.  This is his second ska band and strangely I hated the first one, Citizen Fish, but love this one.  Oh and this isn't ska like those band geek bands.  This is gutter punk skanking that you can smell a mile away.
18) Nancy – "With Child"
This duo sounds like Johnny Thunders meets Devo meets The Marked Men meets some kind of brain damage.
17) Hard Evidence – "Self-Titled"
Quality Oi! from St. Louis sounds about as likely as caviar from Burger King but here we are!
16) Frightnrs "Nothing More To Say"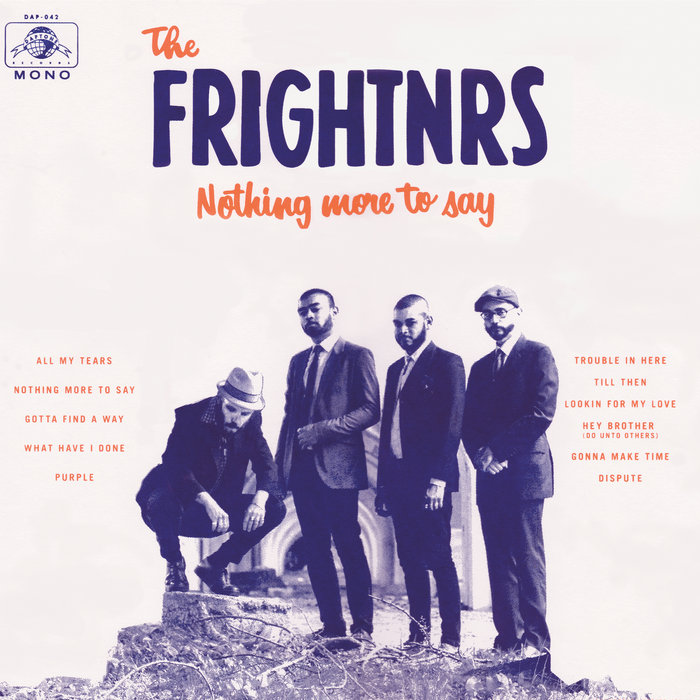 The Frightnrs' singer recently died of ALS, making theirs probably the darkest story in ska history.  Luckily, he was able to put out this great record before he went.  It's classic style, 60s Jamaica era ska and Desmond Dekker would be proud.
15) Low Culture "Places To Hide"
I keep thinking I'm going to get sick of bands that sound like The Marked Men but just like cold Spaghetti O's I can't help myself!
14) Radkey – "Dark Black Makeup"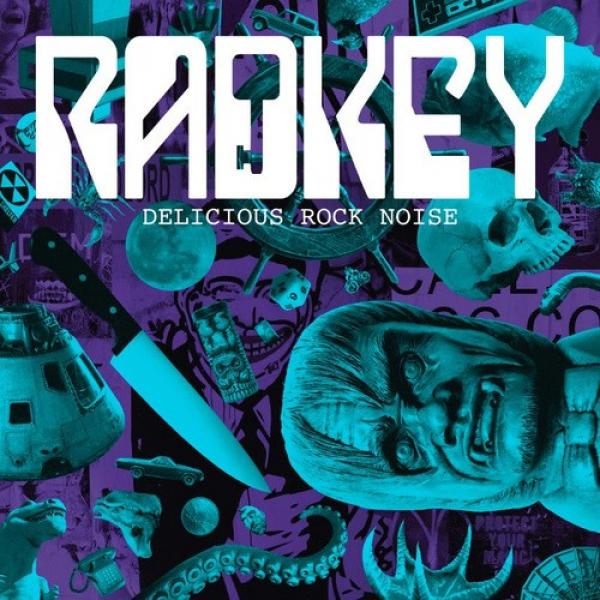 There's a strong legacy of all-black punk bands blazed by Bad Brains, Fishbone and Death (even though if you say you heard of the latter when they were around you either lived on their street or were in the band or a liar) and Radkey is the current standard-bearer.  The singer sounds like Danzig, which is bizarre and fabulous.
13) Personal & The Pizzas – "Self-Titled"
Straight up, Personal & The Pizzas flat-out take turns blatantly ripping off the Ramones and the Stooges.  But it's done without shame and most of the songs are about pizza so I like it.
12) Mean Jeans – "Tight New Dimensions"
This band is notable for having many catchy-ass albums and having one of only a handful of songs that my punk-loving wife hates so much that she officially banned when she's in my presence ("Michael Jackson Was Tight").
11) Sonic Avenues "Disconnector"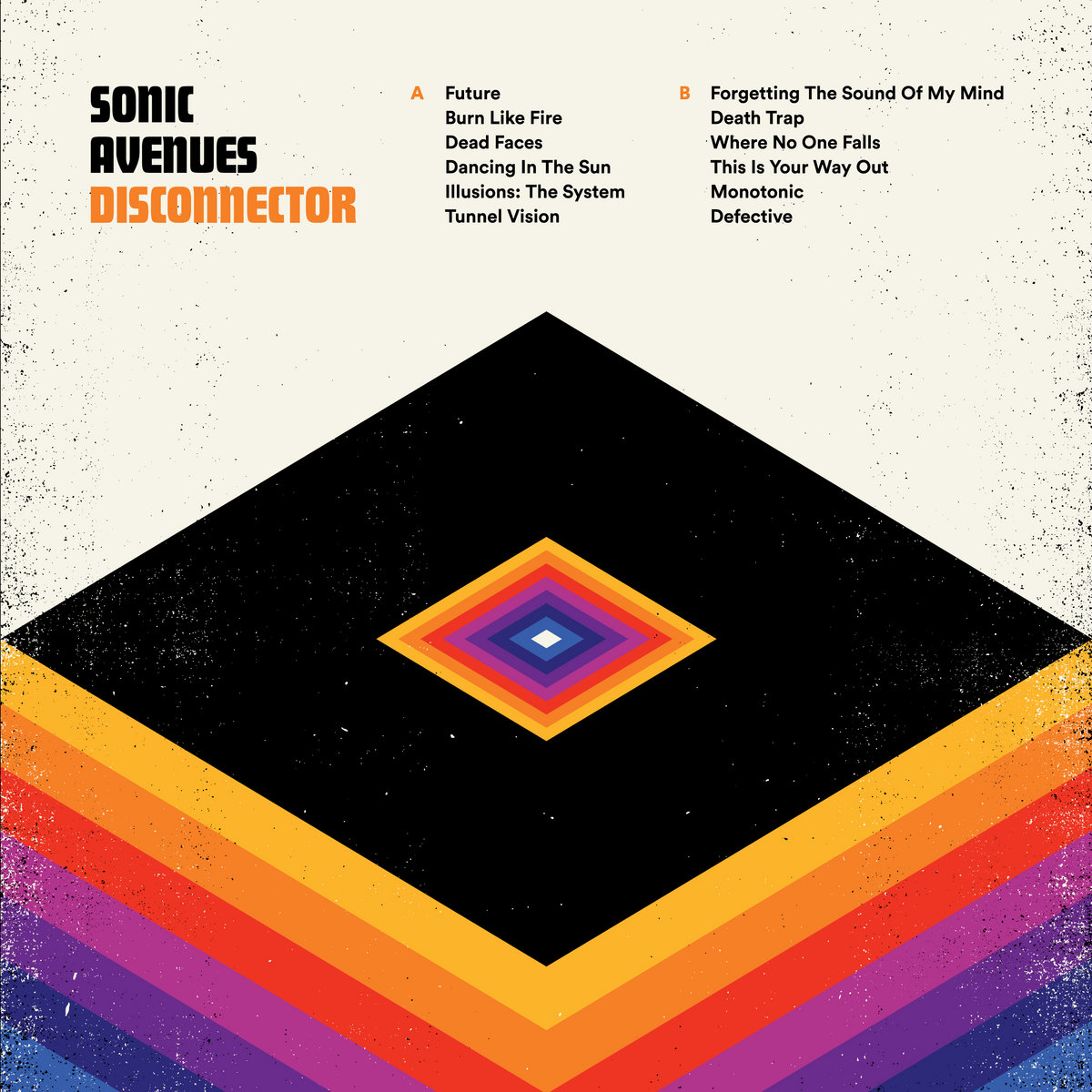 Shit, another band that sounds like The Marked Men.  But they're even better than Low Culture!
10) Right Shitty – "Bachelor Of Arts"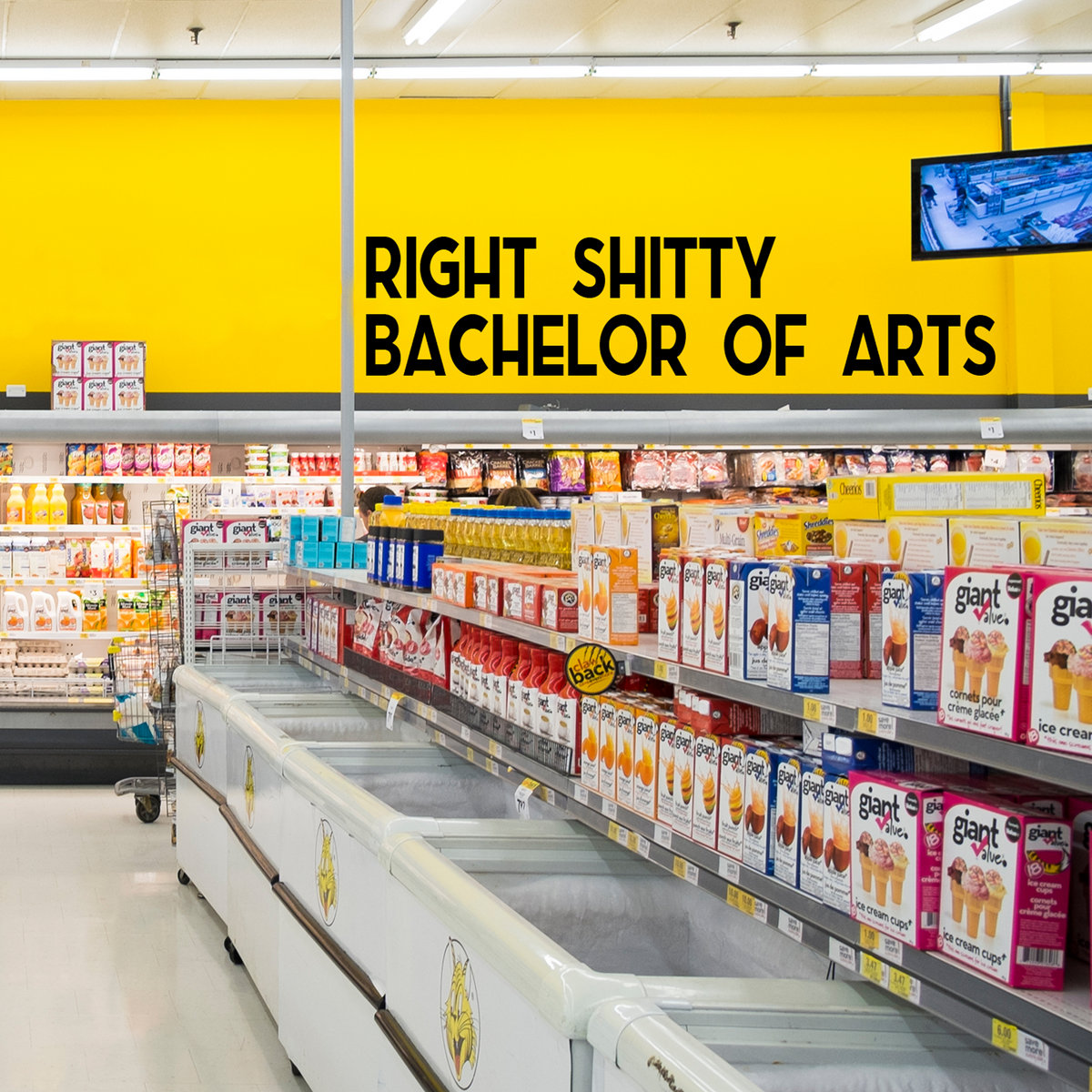 Right Shitty is kind of a hybrid grunge/punk mix from Canada.  The grocery store album cover doesn't have any Tim Horton's or poutine in it so it must have been taken in the States.
9) Dog Party – "'Til You're Mine"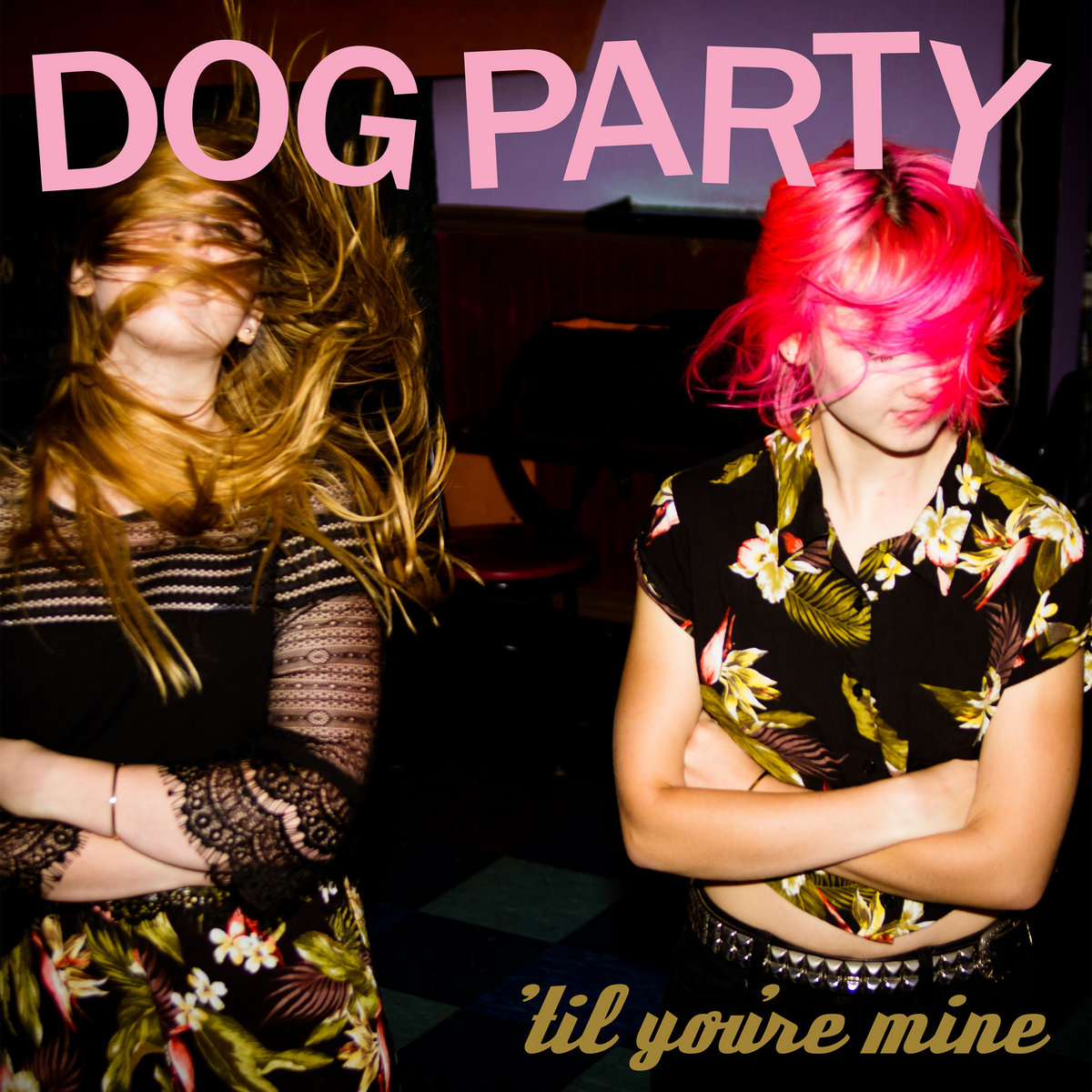 Two sisters who apparently are the current opener for Green Day and sound like the Ramones mixed with the Runaways.  So they sound like the Donnas, but they don't suck.
8) Descendents – "Hypercaffium Spazzinate"
If you're reading a list of punk rock and you don't know who the Descendents are then turn around right now and go back to your Good Charlotte album.
7) Coathangers – "Nosebleed Weekend"
The three members of The Coathangers all swap instruments and duties constantly, but my favorite singer is the one featured in the video before.  Her voice sounds like she drinks a pack of Malboro's every night and I love it.
6) Vanishing Life – "Surveillance"
Supergroups only seem to be worth a damn when most of the general public has no idea who they are.  Case in point: Vanishing Life.  It's Walter from Quicksand/Gorilla Biscuits/Rival Schools, two guys from …And You Will Know Us By The Trail Of Dead and Zach Blair from Rise Against.  You can keep Chickenfoot, I'll take Vanishing Life.
5) The Steve Adamyk Band – "Graceland"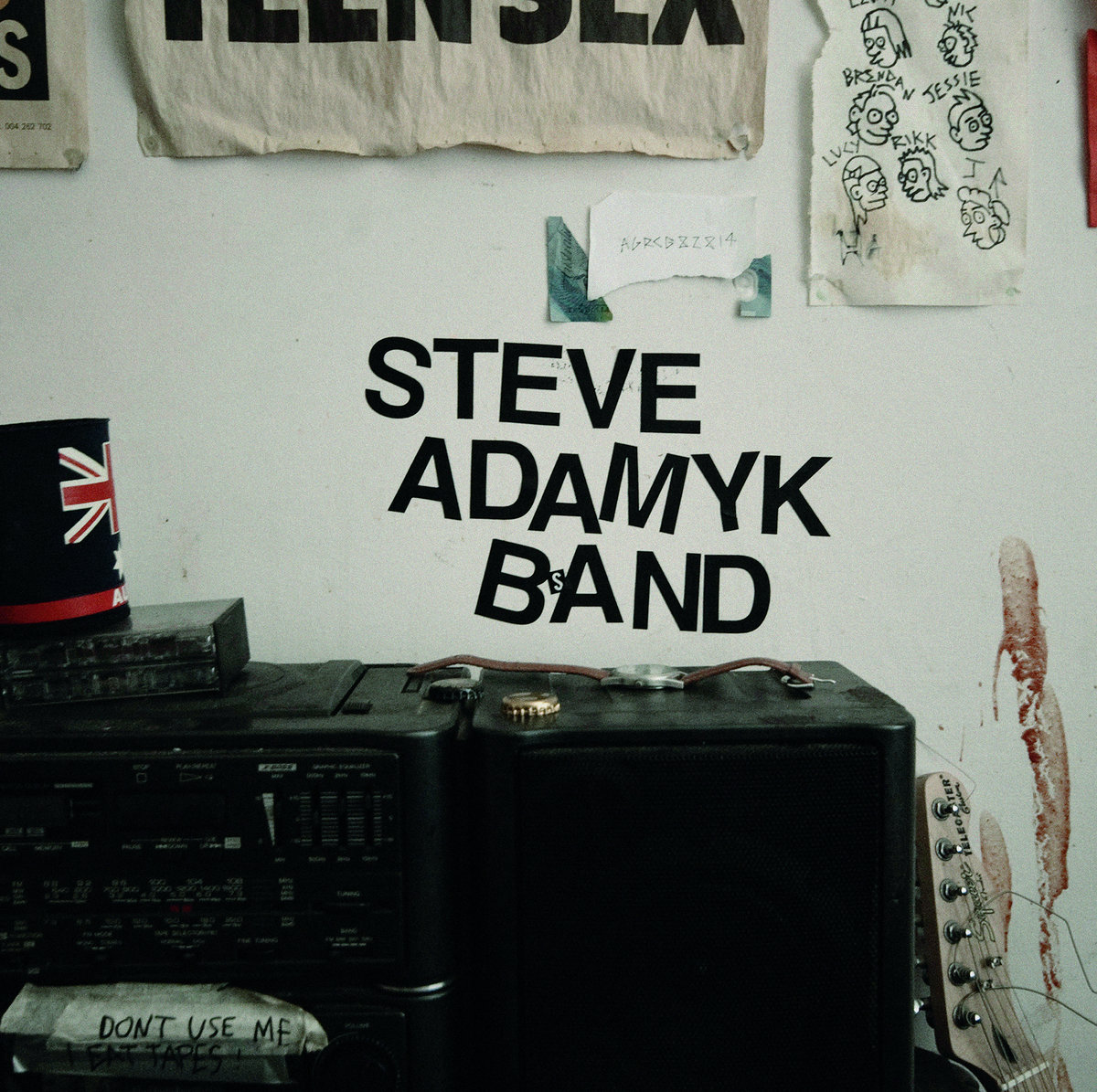 The FINAL band on the list that sounds like The Marked Men.  Unless The Marked Men put out a reunion album I didn't know about?  This band, The Steve Adamyk Band to be specific, are actually good enough to give the good ol' MM a run for their money.
4) Burn – "…From The Ashes" 7″
I gotta be honest, I didn't expect a good release from a middle-aged hardcore band that hadn't put out anything since 2001 and nothing good since 1990.  But this 7″ is not only tremendous, but a step forward for them.  They added a groove with the guitars that they never had before.  Old guys unite!
Burn "…From The Ashes" Soundcloud
3) Whores. – "Gold."
Yes, I consider 90s-style AmRep noise rock to be punk rock.  Go fuck yourself.  If Pennywise gets to be called punk than this fucking furious beast gets to too.
2) The Tuts – "Update Your Brain"
While the previous band sounds like Androgel leaks out of their armpits, this next one is a total 180.  They are an all-girl band but EQUALLY as bad ass.  They are like the modern version of The Go-Go's but punkier and way more political.  They have very unapologetically feminist lyrics and they don't give a shit about your boy band.  The video below is one of my favorites, but I couldn't find any videos of them for the real political songs so go search out their album.  You won't be sorry…unless you're a Meninist.
1) The Hotelier – "Goodness"
I was fortunate enough to be around for 90s emo.  It was the best.  Then the 2000s happened and ruined everything.  I literally can't talk about it, it makes me so mad.  Then in the 2010s there was an emo revival where the bands used actually real, decent emo bands as source material, like Cap'n Jazz, Mineral, Sunny Day Real Estate, etc.  I appreciated the attempted authenticity, but it was kind of like hearing a really good Hank Williams Sr. copycat.  Why not just go listen to Hank?  That was, until the latest album by The Hotelier.  This is the first emo album I've heard since the late 90s that actually got me excited.  It's retro and modern at the same time.  They've done their homework but are also trying to push things ahead.  It brings back memories of Texas Is The Reason, except I'm now 38 instead of 18.  I can still get emotional without hair!  Also, it's hilarious that YouTube blurred out the naked people on the album cover.
Top 5 Favorite Twin Cities Albums Of 2016
I didn't want to put any local bands in the top 20s, not out of spite, but because I'm afraid of homerism.  That said, I truly believe these Twin Cities (Minneapolis/St. Paul) bands are wonderful and either are (or should be) getting national attention.
5) Hyperslob – "Infectious Yarn"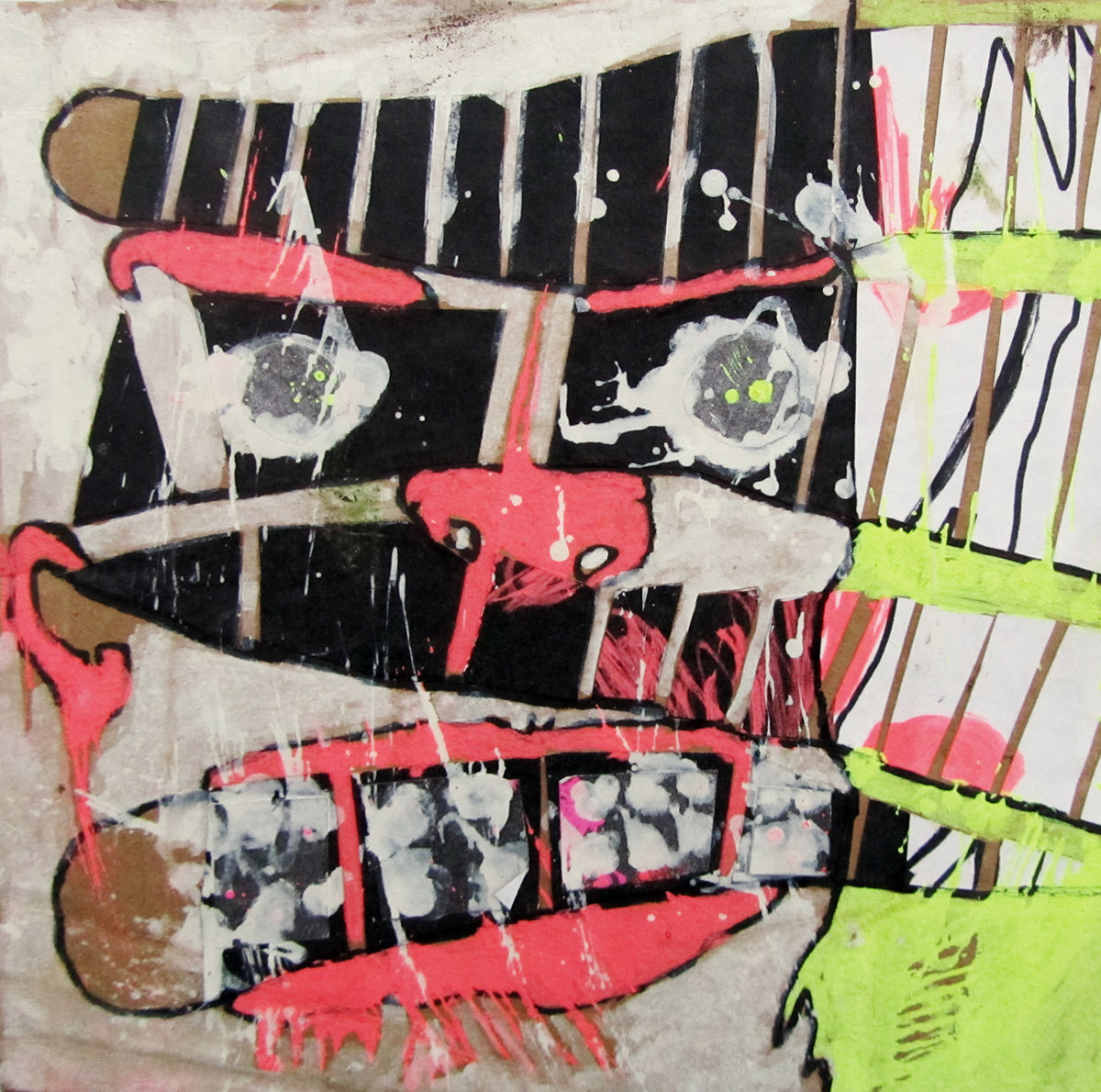 Okay, so this came out in 2015, but I didn't find out about it until a couple months ago.   This album is so genius and weird and crazy…I can't believe it was mad in Minneapolis.  This is shit that gets made on Mars or in a bomb-shelter you got trapped in for 10 years.
4) (The Minneapolis) Uranium Club – "All Of Them Naturals"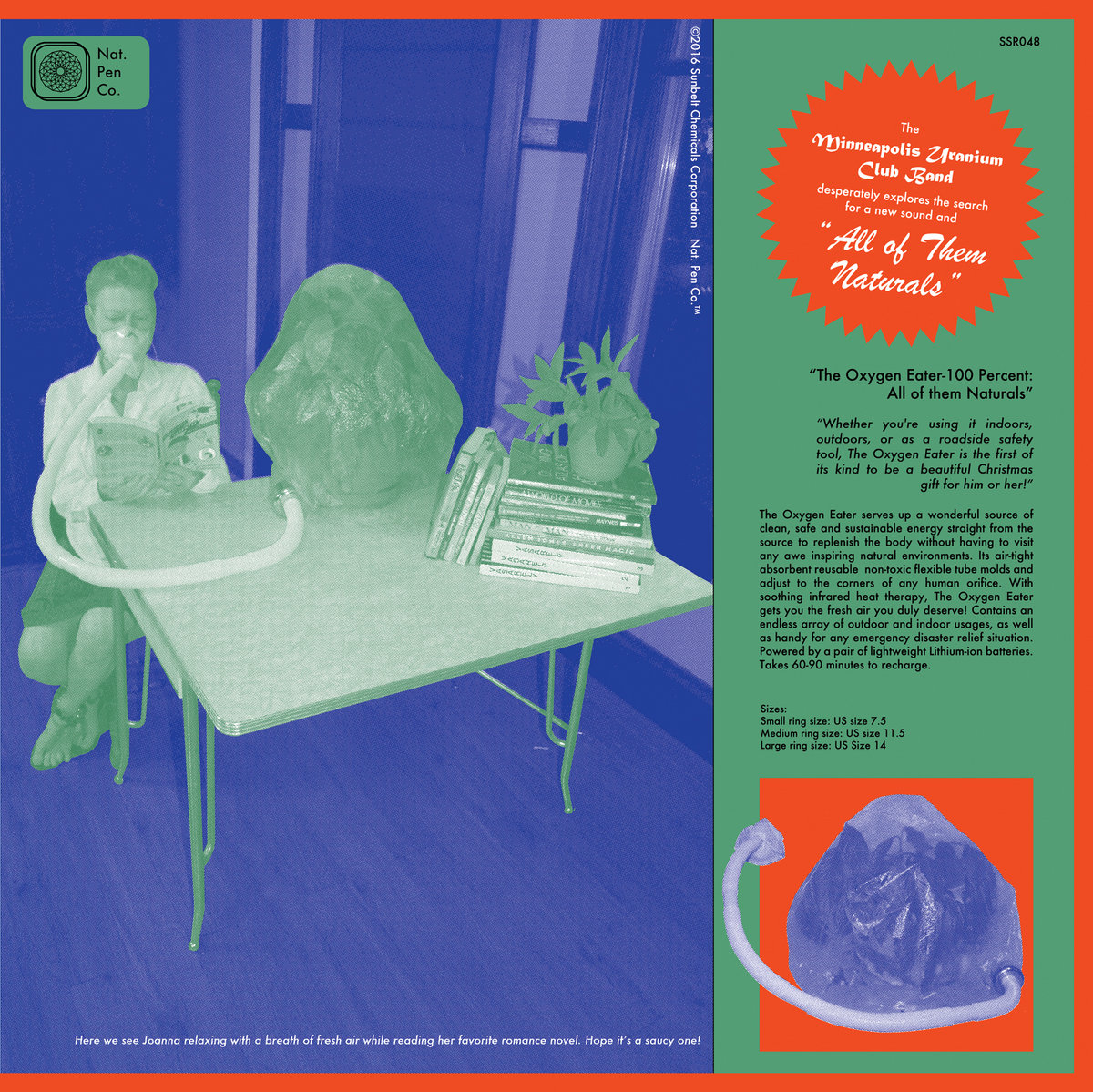 Back to 2016.  Another weird one.  Who do I describe this one?  It's like Devo if they played their guitars like Television and sang like they were in 1950s propaganda films?  Really original stuff.
3) Color TV – "Self-Titled" 7″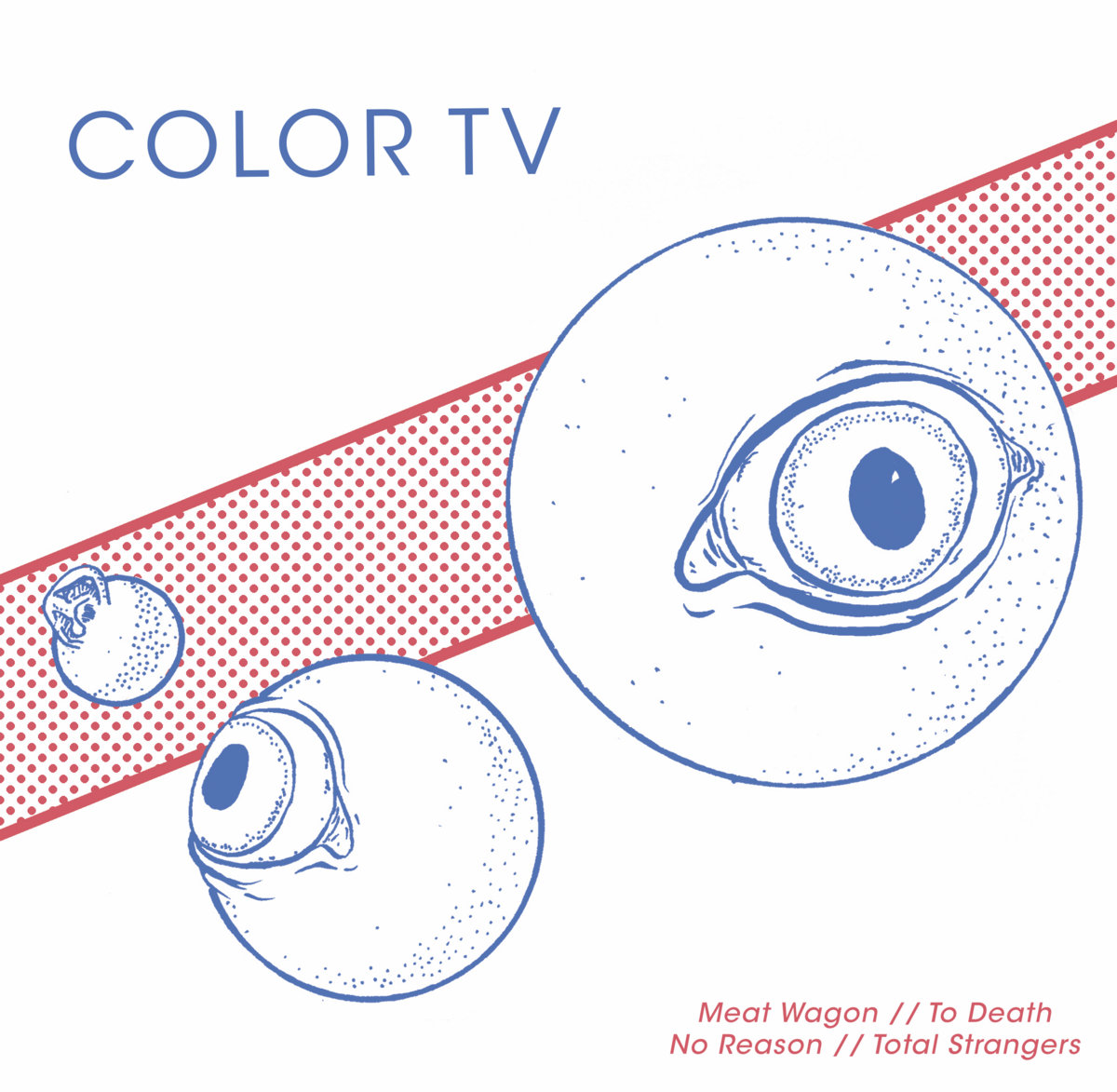 Oh shit, I said I did my last Marked Men sounding band.  Well, this one is from Minneapolis!  They were one of the opening bands for the First Ave Descendents show recently and I'm still kicking myself for missing them.  I can't wait for a full-length from them.
2)  Naive Sense – "Body Trauma"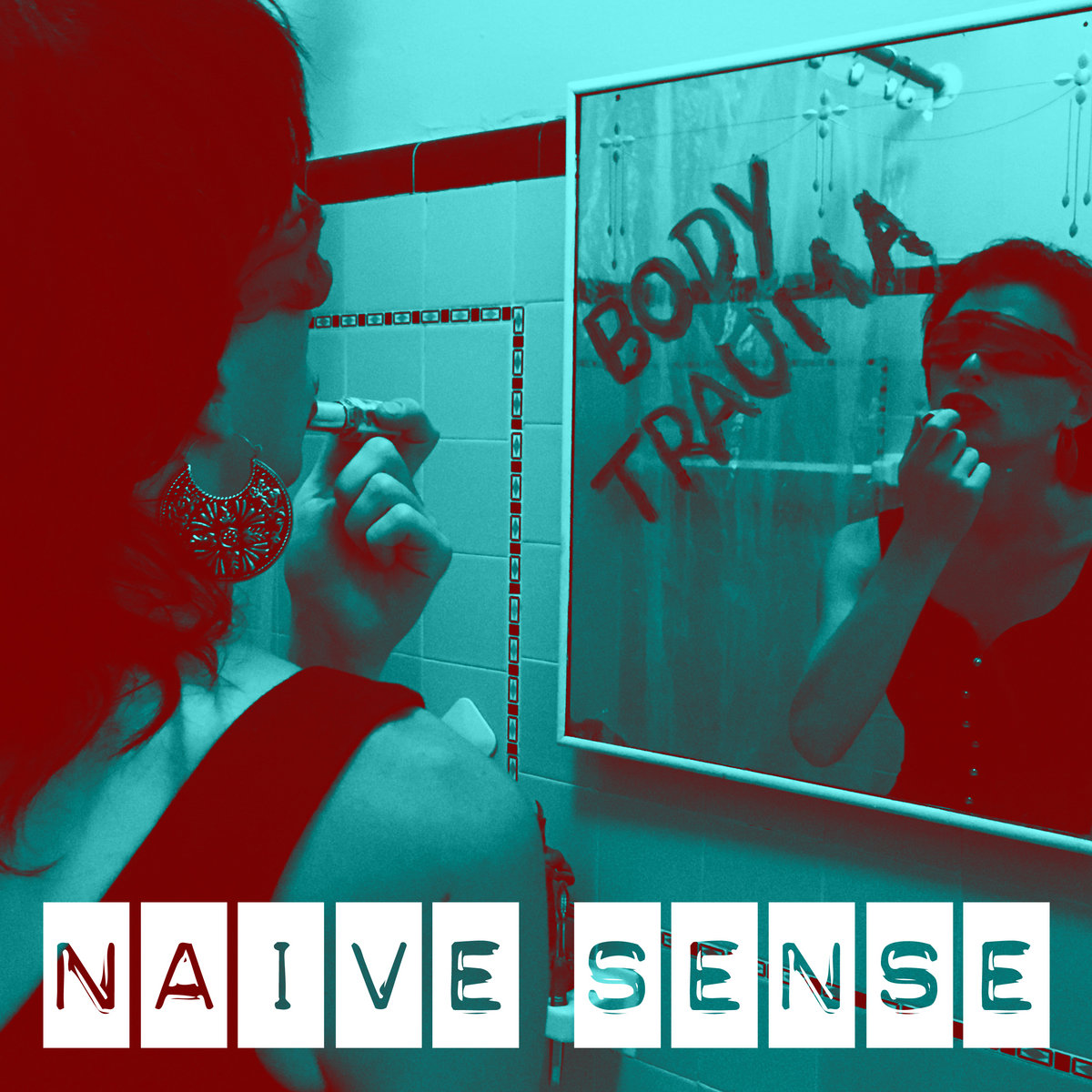 The only reason this isn't #1 is because it's eight minutes long and I felt like the top spot should go to something longer than the popcorn setting on the microwave.  That said, it's an EP so that's okay.  Naive Sense is a trans-fronted hardcore band with shoegaze leanings and they are not for the faint of heart.  Their first album was an instant classic but this one really goes after the issues Natalie faces as a trans-woman.  The lyrics of "Kerosene" in particular scorch the fucking earth:
I am scorn
I am disease
I am the weight
I am kerosene
Can you feel the fire
Crawling over your skin
This is retribution
We are the sum of all your fears
Your antithesis
The flames of cis nightmares
We set society ablaze
Naive Sense – "Body Trauma" Bandcamp
1) Cactus Blossoms – "You're Dreaming"
Holy Everly Brothers!  Maybe I'm getting loopy from making such a long damn list or maybe I don't think anybody has gotten this far so I don't care but I often sing this song to myself and switch the chorus to "Dachshund Kisses" and kiss my dogs.  Wanna fight about it?